PIMA's CEO's forum is the flagship event of the Alumni, organized for the 2nd consecutive year by the Executive Committee of PIMA together with President Jayalal Hewawasam and the Event Chair – Denzil Perera (Vice President PIMA) held on 26th September 2019 at Cinnamon Lakeside, Colombo.  This year's theme was, "Sri Lanka Marching Forward – Being Brilliant as Business Leaders". The keynote speech was delivered by Dr. Hans Wijayasuriya, Chief Executive Officer South Asia Region & Corporate Executive Vice President, Axiata Group Bhd. The panel discussion that followed featured four eminent panelists from different disciplines (Insurance) Mr. Gany Subramaniam, (Port City) Mr. Lian Thow Ming, (Banking) Mr. Lakshman Silva, (Mass Media) Mr. Chevaan Daniel and moderated by Director of PIM & Patron PIMA Prof: Ajantha Dharmasiri.
The event was by far the best CEO forum of the year patronized by many corporate sector giants. 
The forum was attended by a combination of CEOs & CXO's of the PIM Alumni fraternity and other C-suits level representatives from diverse disciplines, making this event more meaningful.
President PIMA – Jayalal Hewawasam welcoming the gathering at the CEOs Forum 2019
Vice President PIMA, Event Chair – PIMA CEOs Forum 2019 addressing the gathering and thanking the sponsors for supporting to have the biggest PIMA event in the history. 
Treasurer PIMA – Shiranthi Theverapperuma reading out the profile of the key-note speaker Dr. Hans Wijayasooriya. 
Dr Hans Wijayasuriya delivering the keynote speech 
Dr Hans Wijayasuriya further elaborating on his points presented at the keynote speech 
Director PIM and the Patron PIMA Prof Ajantha Dharmasiri was the moderator of the panel discussion 
President PIMA – Jayalal Hewawasam presenting the token of appreciation to Dr Hans Wijayasuriya for his contribution and participation 
Event Chair – CEOs Forum 2019 / Vice President PIMA Denzil Perera appreciating Prof Dharmasiri for his guidance, and moderation of the panel with a token of appreciation 
Chief Sales and Marketing Officer of Port City – Liang Thow Ming was presented a token of appreciation by the Immediate Past President Dinesh Hamangoda
Mr. Lakshman Silva – Director / CEO of DFCC Bank Plc was appreciated for his contribution 
CEO Allianz Insurance Sri Lanka Mr Gany Subramaniam was also appreciated with a token of appreciation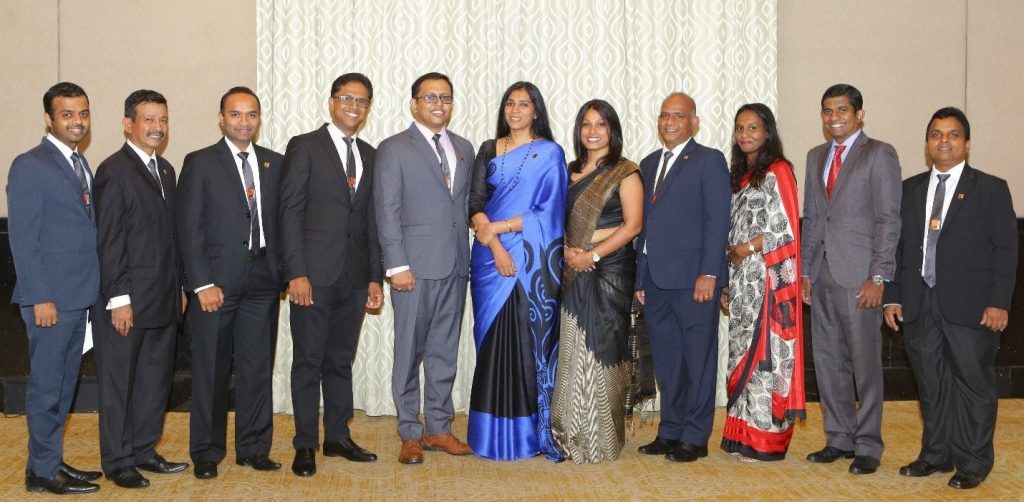 PIMA EXCO members and the office bearers posing at the CEOs Forum after successfully concluding the event.